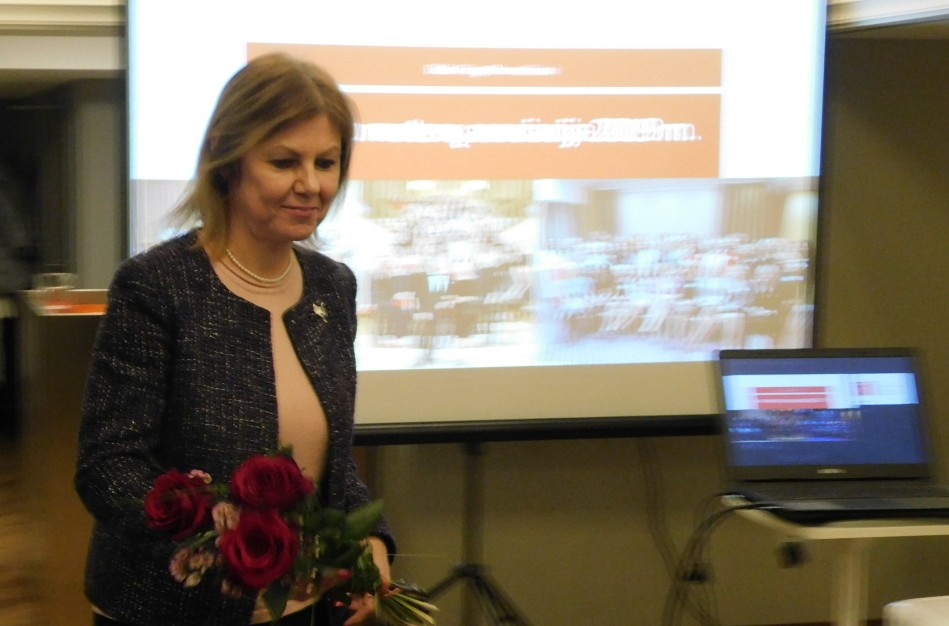 The beginning of the year is the right time for changes and new challenges. On 21st January, 2019, at the Business Women's Association's meeting "Changes and Visions" there was announced that Skaidra Vaicekauskienė became director of the organization.
For the past two years the association was led by Rima Ingstad who did a great job for the association. According to the Chairman of the Board, Dalia Foigt-Norvaišienė, "Rima Ingstad, who is also one of the founders of the association, was a very diligent, she did not spare time and effort working for the members of the association. Thanks to her communication skills, Rima brought together a large community of business women, organized not only business and management events, but also took care of the emotional education of the members of the association."
Skaidra Vaicekauskienė is director of ITMC, a public institution that organizes training. She has been a very active member since the establishment of the Business Women's Association and has recently been elected to the Board of the association. Skaidra appreciates her appoitment to lead the Business Women's Association as a great confidence in her professionalism and competence. She promised not to spare her personal strength for the future growth of the association and the development of activities for the benefit of all its members and highlighted the importance of each member: "We are ambitious, entrepreneurial women, but at the same time we know how to share. We have beautiful goals and I believe we will achieve them together."
During the meeting "Changes and Visions" Chairman of the Board Dalia Foigt-Norvaišienė presented the possible directions of activities of 2019, which were discussed in the extended meetings of the Board and the founders.
With a great involvement, the members of BWA discussed how they now assume the mission of the association and its further goals as the association started counting for the fourth year of its activity, and its membership reached 140. Many ideas and suggestions have been raised in the working groups, which are going to turn into the strategy of activities with the specific action plans in the near future.
Special thanks to our member Genovaitė Dudėnienė for the new, cozy space for our meeting and a warm welcoming at Hotel Vilnia's restaurant.