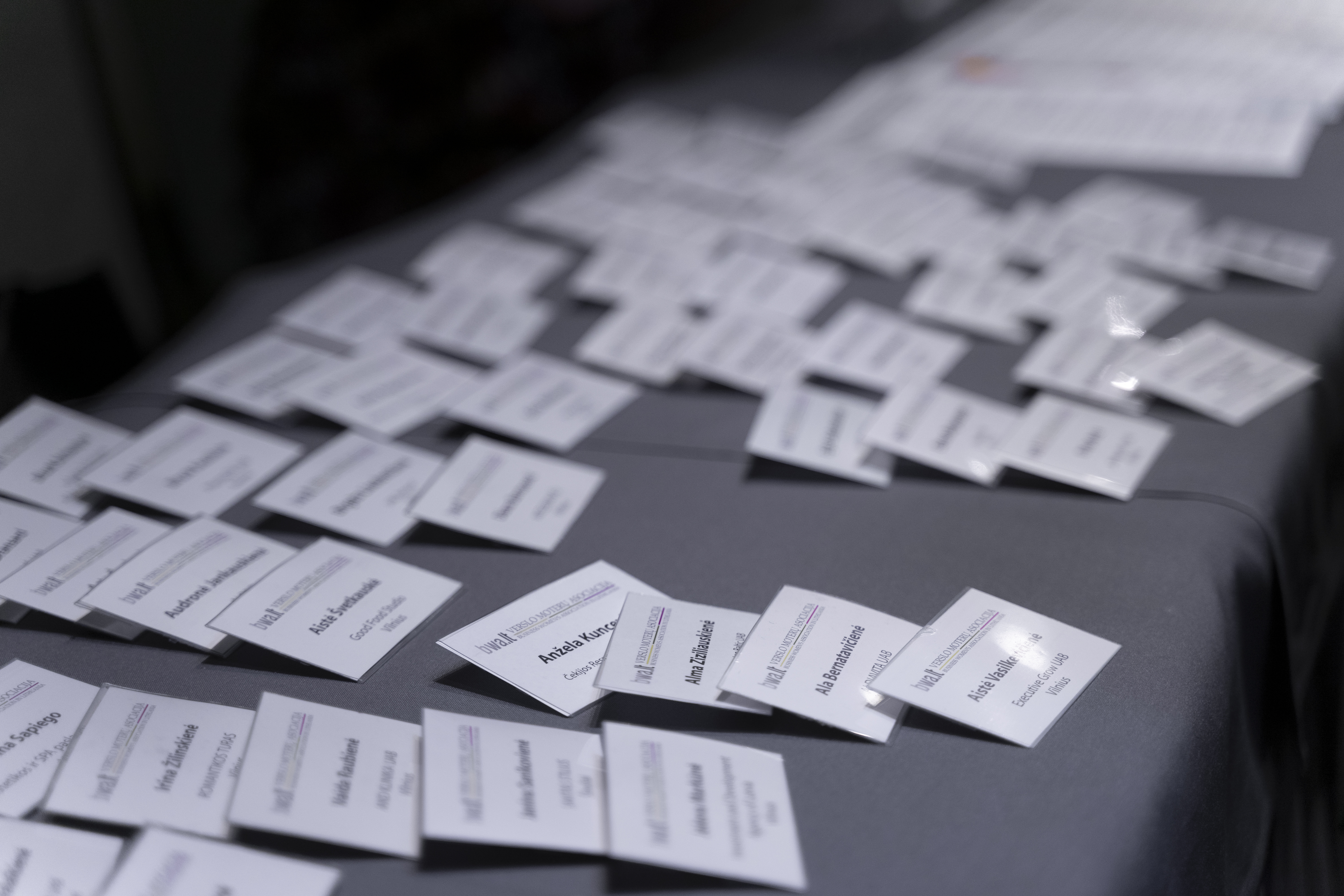 On 17th April Business Women Association (BWA) organized the general meeting which brought over the half of BWA members together. The meeting was attended by a guest – Lithuanian financier, lecturer, scientist Gitanas Nausėda, who is currently preparing for the presidential election. An interesting discussion was developed on the business topics.
The Chairman of the Board dr. Dalia Foigt-Norvaišienė presented the Association's report of 2018, the accountant of the Association Sonata Stanislovaitienė presented the financial activity of 2018 and the budget of 2019.
In 2018 the Association organized more than 30 events, some of which took place in member companies. The Board of the Association gathered 19 times, solved membership issues, planned events, searched for decisions on important issues for the Association.
Director of the Association Skaidra Vaicekauskienė presented vision, goals, tasks and strategic directions of 2019.
Election of the new Board took place during the meeting. Prior to the election, the members of the association – dr. Dalia Foigt-Norvaišienė, members Ilma Miliūtė-Žilienė, Svetlana Zilinskienė and Ana Zlotkovska – were thanked for their membership of the Board for 3 years. Jurgita Jociuvienė, Edita Karvelienė, Jūratė Kasperavičienė, Alma Ziziliauskienė and Ana Zlotkovska were elected to the new Board.
While voting took place, the members of the Association had an excellent opportunity to listen to the insights of cyber security by the rapporteur Marius Pareščius.
Event photographer Mykolas Bartkevičius.