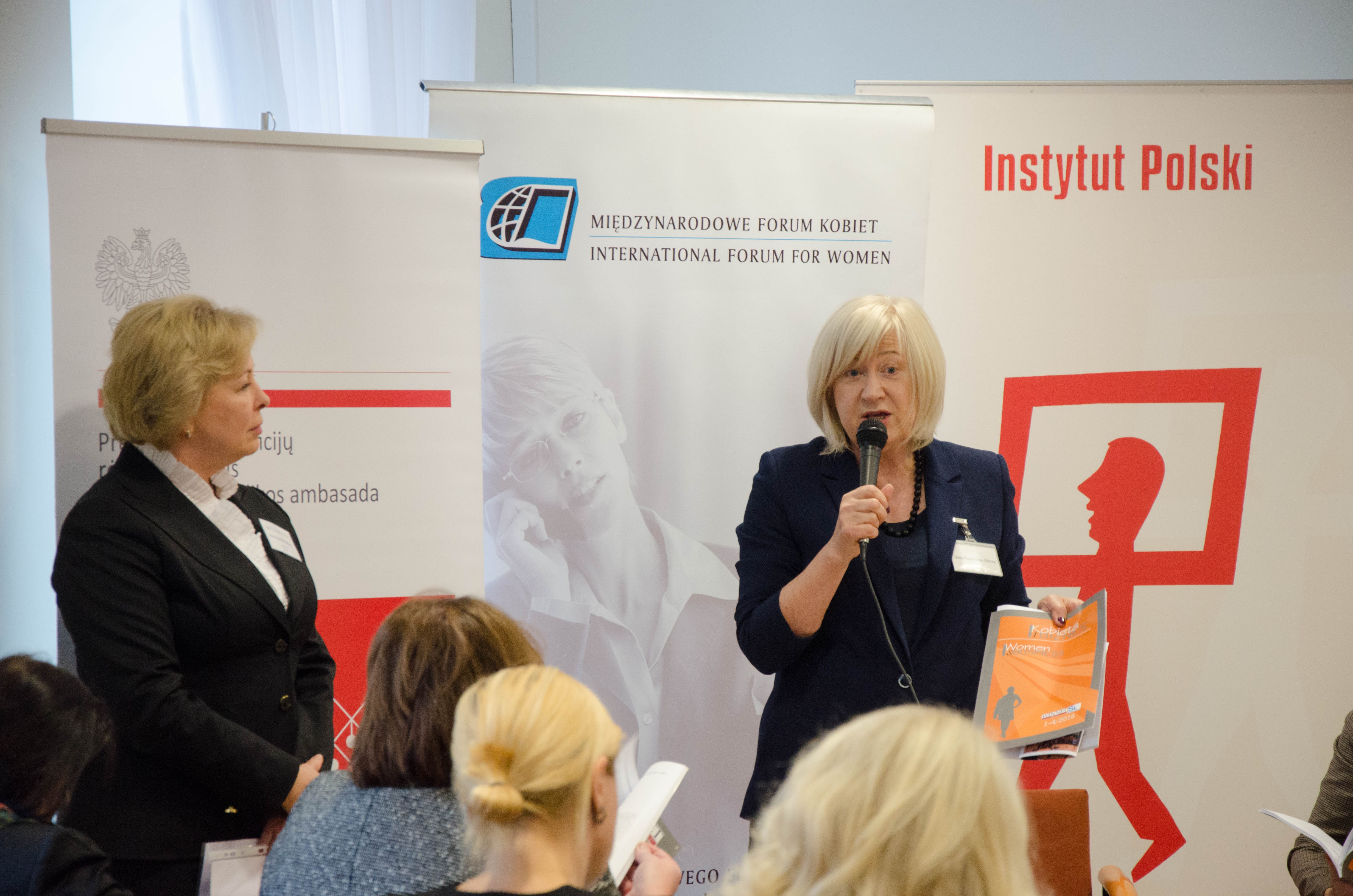 On October 13-16, 2016 members of the Polish business and science women's association "International Women's Forum" visited Lithuania. They were seeking for cooperation with the Lithuanian organizations and new business contacts in our country. The event was organized by the Embassy of Poland, Polish Institute of Vilnius and Business Women's Association. The event consisted of a business forum, business meetings and a cultural programme.
On October 14 BWA organized an official business forum, which was sponsored by the Embassy of Poland. Members of the forum were greeted by the First Counsellor of The Embassy of Poland Ms. Maria Slebioda and the Head of the Ethnic Minorities Department of the Government Ms. Vida Montvydaitė.
The Head of the Trade and Investment Promotion Section at the Embassy of Poland, Mr. Krzysztof Januszkiewizc shared useful information on business conditions in Lithuania and Poland, in particular on setting up a new business and requirement for activity. Rūta Skyrienė (Investors' Forum), Giedrė Švedienė (Lithuanian Confederation of Industrialists) and Rasa Bagdonienė (Enterprise Lithuania) shared best practice with participants of the forum and invited Polish business women to invest into Lithuania and cooperate with the Lithuanian business women. Business women of Poland and Lithuania told about their start in business, presented their products and services. The event was closed by individual meetings between business women of Lithuania and Poland, during which they have discussed potential opportunities for cooperation.