Date of event: 2018-01-22
Location of event: Viešbutis "Radisson Blu Royal Astorija", Didžioji g. 35/2, Vilnius
On the 2018.01.22 Business Women's Association event "Women in Diplomacy" was held. We had two honorable visiting diplomats: Estonian Ambassador to Lithuania Jana Vanaveski and H.M. Queen of the United Kingdom Ambassador Claire Lawrence.
The Ambassadors shared their thoughts on their career path, the challenges and obstacles of work in different countries, about the the career and family reconciliation.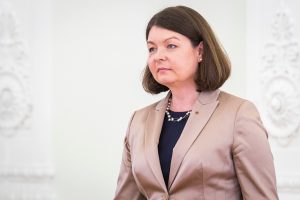 Estonian Ambassador to Lithuania Jana Vanaveski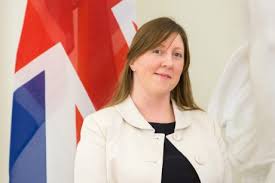 H.M. Ambassador of UK Claire Lawrence
Ambassador Claire Lawrence shared her experiences as a young diplomat and mother, about embassy work, her staff and daily duties. Ambassador Claire worked in China as well, and she shared her thoughts how a woman diplomat is accepted in different countries.
Ambassador of Estonia Jana Vanaveski was fascinated by a women telling her story how she started her diplomatic career, being very young, in the beginning representing her country in the field of economics, and how she later became an ambassador. According to BWA members, she is "born" to be a diplomat.
It was very interesting to hear ambassadors' insights and thoughts in a hearty and cozy private environment. We plan to continue the tradition and to hold more meetings with women diplomats, there is a lot to learn from them.